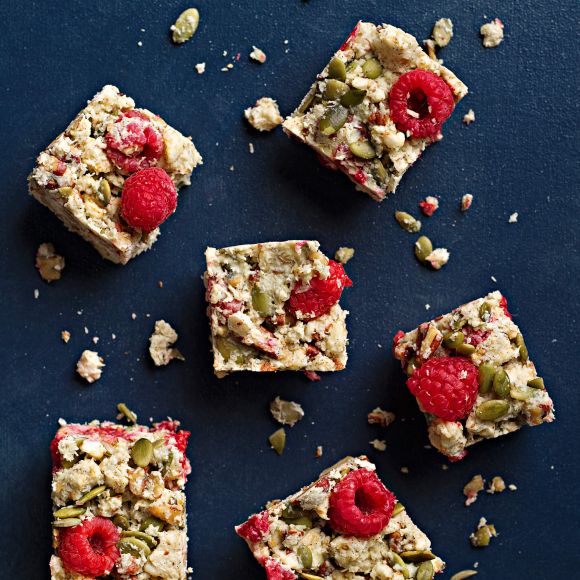 INGREDIENTS
6

Rice Cakes

1

cup

Pecans

-

roasted and chopped

1.5

cup

Raspberries

0.5

cup

Coconut Milk

1

cup

Shredded Coconut

-

without sugar or preservatives

4

tablespoon

Pumpkin Seeds

1

teaspoon

Vanilla Powder

1

teaspoon

Stevia

-

natural

1.5

cup

Cacao Butter
INSTRUCTIONS
Semi Restricted, Gluten Free, Dairy Free, Vegetarian, Vegan, Low FODMAP.

Line a 20cm/8-inch square tray with baking/parchment paper.

Break the rice cakes into very small pieces. Place all of the dry ingredients in a large bowl. Melt the cacao butter. Pour it into the dry ingredients and add the coconut milk, then mix thoroughly. Finally, stir through the raspberries, being careful not to break them. Pour into the prepared tray, pat down, then refrigerate until firm.

Once firm, remove from the tray, then cut into squares. This will keep in the refrigerator for 3-4 days.