Strawberry Shortbread Cookies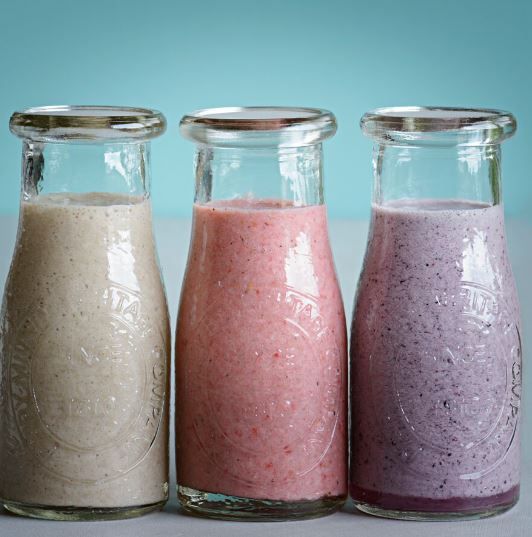 INGREDIENTS
1

cup

Strawberries

-

chopped

1

teaspoon

Honey

0.33

cup

Coconut Flour

-

+ 2 tbs

4

tablespoon

Butter

-

chilled, cubed

2

teaspoon

Honey

1

teaspoon

Vanilla Powder
INSTRUCTIONS
Semi Restricted, Gluten Free, Vegetarian

Pre-heat the oven to 180C/350F. Line a baking sheet with baking/parchment paper.

Place the strawberries and honey in a small saucepan. Heat over medium heat until they break down, stirring constantly. Mash with a fork. Turn the heat up and bring to a boil. Cook, stirring constantly, until thickened and resembling jam. Take off the heat and cool slightly.

Place the coconut flour and butter in a bowl. Mix until it resembles breadcrumbs, then add in the honey and vanilla powder, and mix until it comes together.

Using your hands, take a small amount of the dough and roll it into a ball. Place on the baking sheet. Place an indent in the middle. Repeat until all of the dough has been used. Place a small spoonful of jam into the indent.

Bake for 6-8 minutes until golden, watching carefully, as the cookies can burn quickly. Remove from the oven and cool on a wire rack. These are best eaten on the day they are baked.