Stove Top Shredded Chicken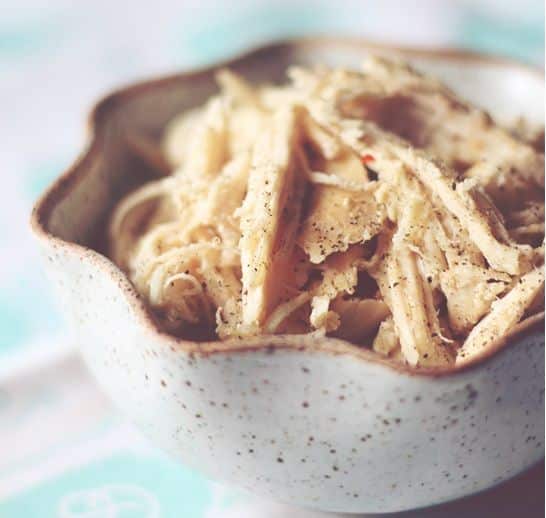 INGREDIENTS
1

tablespoon

Coconut Oil

2

pinch

Asafoetida

-

gluten free

2

teaspoon

Smoked Paprika

0.5

teaspoon

Sea Salt

0.5

teaspoon

Black Pepper

8

Chicken Breast

-

organic, free range chicken breast or thigh

1

cup

Bone Broth
INSTRUCTIONS
In a large skillet, heat coconut oil over medium high. Stir in the asafetida and sauté until you smell a garlic/onion smell. Then stir in remaining spices and top with 4-5 chicken breasts or thighs.

Add 1 cup of bone broth and bring to a boil. Reduce heat to medium and let simmer covered for 15-20 minutes (you may need to add more broth).Then turn to medium low and cook for 40 more minutes, until internal temperature reaches 165 degrees and the meat can be shredded easily with two forks.
NOTES
We recommend Herb Stop gluten free asafoetida. You may replace bone broth with equal water.To freeze, place meat in individual freezer bags or containers and freeze until needed for recipes. Defrost and add to any recipes that call for cooked shredded chicken.
Feel free to replace bone broth with equal amounts of water or low FODMAP broth.