Salt And Pepper Pork Rinds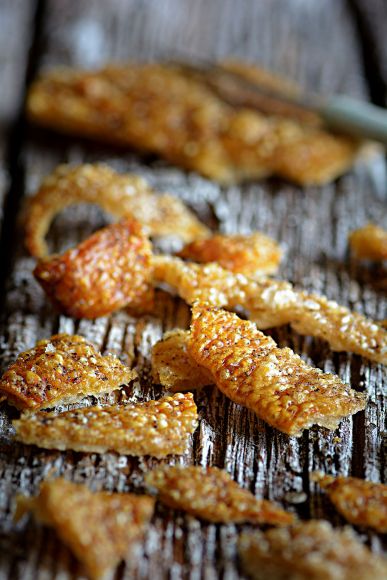 INGREDIENTS
1

Pork

-

skin

1

tablespoon

Olive Oil

1

teaspoon

Sea Salt

1

teaspoon

Freshly Ground Pepper
INSTRUCTIONS
Preheat the oven to 425ºF. Place the pork skin on a wire rack over a baking dish. This will capture the excess fat as the rind cooks.

Rub the olive oil over the skin, then sprinkle liberally with sea salt and pepper. Place in the oven and bake for 40-50 minutes. The rind is done when small bubbles have appeared on the surface and it is a golden brown color.

Remove from the oven and cool slightly before cutting into smaller pieces.

They are delicious eaten right away as a snack or they can be used as an accompaniment to a meal. Retain the excess liquid fat for cooking.