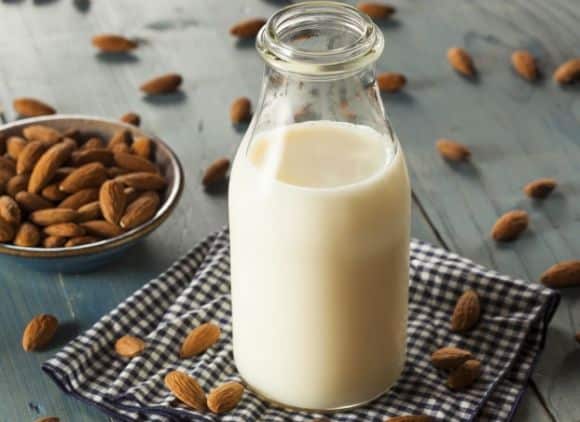 INGREDIENTS
0.33

cup

Raw Whole Almonds

0.33

cup

Raw Pumpkin Seeds

3

tablespoon

Sesame Seeds

-

hulled

4

Raw Brazil Nuts

1

pinch

Sea Salt

2

tablespoon

Maple Syrup

-

or honey (optional)
INSTRUCTIONS
Place the nuts and seeds into a bowl and cover with warm water. Allow the nuts to soak 4 hours or overnight.

Strain and rinse the nuts and seeds and put them into the blender. Add 4 cups water, the pinch of salt, and the optional 1-2 tablespoons maple syrup. Blend on high for 45-60 seconds.

Line a bowl with the nut milk bag and pour the nut milk into the bag. Squeeze out the milk, leaving behind the nut pulp and fibers. Save this pulp to add to baked goods, to make crackers, or simply compost.

Store the strained nut milk in a glass container for a week in the refrigerator.
NOTES
If you want to make Mineral Rich SPIRULINA Nut Milk then add 1/4 teaspoon per cup of nut milk.