Italian-Style Pan-Fried Broccoli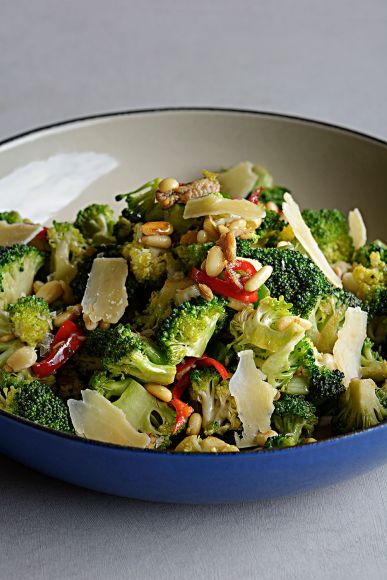 INGREDIENTS
1

Cayenne Pepper

-

finely sliced

6

Anchovies

-

in olive oil (retain 2.5 tbs oil for recipe)

2

cup

Frozen Broccoli Florets

2

tablespoon

Pine Nuts

-

roasted

1

pinch

Pepper

-

to taste
INSTRUCTIONS
Heat a non-stick frying pan over medium heat. Add the oil and chili pepper, stirring for 30 seconds. Add the anchovies and stir until they start to break down and soften. Add in the broccoli florets, stirring until mixed through with

2.5 tablespoons of oil from the anchovies, anchovies, and chili pepper.

Turn down the heat to low and cover with a lid. Cook for 5-10 minutes, until the broccoli is tender. If the pan gets too dry, add a few tablespoons of water.

Once the broccoli is cooked (can be pierced, yet still retains its color) stir in the pine nuts and season with pepper to taste. Remove from the heat.

Place into a bowl and sprinkle with parmesan, if in Phase 2 Remove and Restore. Serve immediately.