How To Make Homemade Bone Broth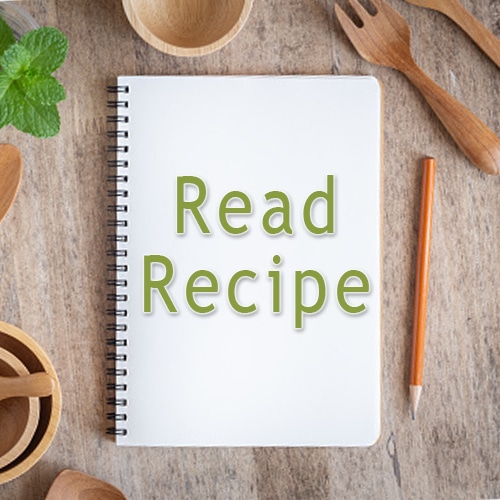 INGREDIENTS
1

pound

Beef Bones

-

(or, lamb, pork or chicken bones)

1

tablespoon

Coconut Oil

1

medium

Carrot

0.5

Celeriac

-

root

1

bunch

Green Onion

-

green part only

2

teaspoon

Dried Herbs

-

or ¼ cup fresh herbs

2

tablespoon

Liquid Amino Acids

-

(white/red wine, lemon/lime, apple cider vinegar, 1 teaspoon tomato paste, etc.)

0.5

teaspoon

Salt
INSTRUCTIONS
Preheat the oven to 450 F. Heat a skillet on high heat with coconut oil and add the bones to the pan. Sear the bones for about 5 minutes, turning on each side for 1-2 minutes, and then transfer them to the oven and roast for about 15 minutes, also turning over on each side every 5 minutes. You want them to be ROASTED but not burnt!

Use a slow cooker/crockpot or a large soup pot. Once the bones are roasted, chop the vegetables into 2x2 inch pieces. If using a pot on the stove top, heat 3-4 quarts of water in a pot to high heat with the chopped vegetables, roasted bones, green onions, herbs, salt and pepper. Once simmering, reduce heat to low and cover for about 4-6 hours. The broth should not be boiling, because this will make it cloudy and not as flavorful. You want it to be low and slow, with the lid on. Some impurities will float to the top in the beginning. You'll want to skim this off at this point, or eventually. Half way through, or somewhere in the second half of when you're letting it simmer, add the acid element.

If using a crockpot, just add all the contents to the pot and set to high. After about 8 hours, set to low, and let it cook for 24 hours. In the second half, add the acid element.

At the end, skim off any other impurities and strain with a fine mesh strainer and/or cheese cloth. Transfer to washed mason jars, and put in the fridge. *You must keep the broth in glass containers.* Once chilled, a fat layer will develop on top, and this is a good thing. If the fat layer is broken, the broth will last 3-5 days in the fridge, and if you keep it intact, it will preserve it up to 2 weeks. If you don't end up using it, freeze it.
NOTES
Use any vegetables/herbs you have on hand. Lemongrass (for an Asian flavor), rosemary, parsley, basil, celery root, peppers, kombu seaweed, etc. We recommend using organically raised animal bones from a natural foods store or the farmers market.