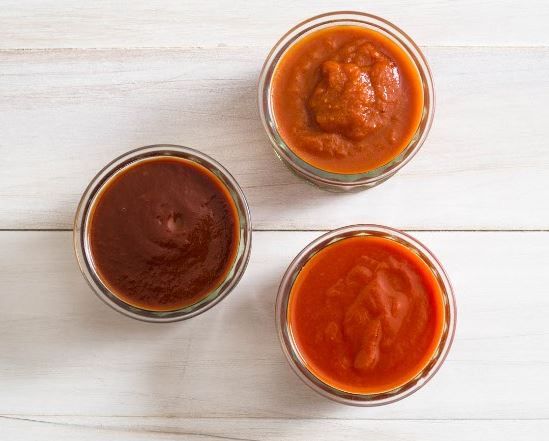 INGREDIENTS
3

Dried Red Chile

-

hot & fresh

3

small

Red Bell Pepper

1

teaspoon

Whole Coriander Seeds

1

teaspoon

Cumin Seed

0.25

teaspoon

Whole Caraway Seed

2

tablespoon

Lemon Juice

0.5

teaspoon

Lemon Zest

3

teaspoon

Olive Oil

0.5

teaspoon

Salt
INSTRUCTIONS
If using dried chilies, let them sit in a small bowl with hot water for at least 10 minutes.

Preheat the oven to 450 F.

Slice red peppers in half, remove inner core/seeds, and place face down on a baking sheet that has been lined with parchment paper. Roast about 25 minutes, or until the skin is blistered and slightly charred. Use tongs to place into a paper bag and let them sweat for about 30 minutes.

Meanwhile, heat a small skillet over medium heat. Toast the coriander, cumin and caraway seeds until fragrant, about 2 minutes, and remove from heat. Peel off outer skin of the bell peppers, and roughly chop. Drain the soaking chile peppers. Place everything, including remaining ingredients, into a food processor. Blend into a paste, and store in the fridge.
NOTES
The chilies in this recipe can be small hot red chilies, or Serrano peppers. This recipe needs to have spice to be Harissa paste! It can be rubbed onto chicken, beef, or fish before cooking.