GutRx Persian Herb Lamb Stew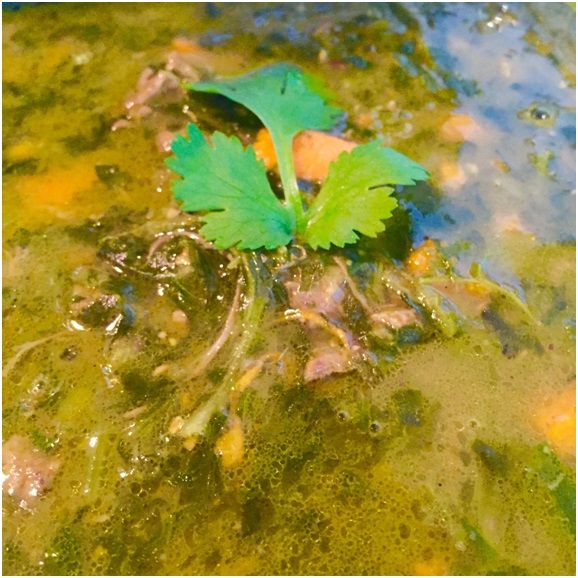 INGREDIENTS
1.5

pound

Lamb Shoulder

0.5

ounce

Fresh Chives

0.13

teaspoon

Salt

1

bunch

Fresh Parsley

0.13

teaspoon

Pepper

1

bunch

Fresh Cilantro

2

tablespoon

Coconut Oil

1.5

cup

Frozen Spinach

3

tablespoon

Fenugreek Seed

-

dried and ground

1

Sweet Potato

-

cubed

1

teaspoon

Ground Turmeric

2

tablespoon

Preserved Lemon

-

chopped

2

cup

Bone Broth

1

Lemon

-

juiced

2

cup

Water

1

tablespoon

Maple Syrup

1

tablespoon

Tamari
INSTRUCTIONS
To prepare the lamb, season the lamb shoulder with salt and pepper. In a medium pot, heat coconut oil over medium-high heat and sear all sides of the lamb shoulder. Remove the lamb from the pot and add fenugreek and turmeric and toast spices until fragrant, about 1 minutes. Add broth and water, and put the lamb back in the pot to simmer for 2 hours. When the lamb is tender, remove from the pot and dice into smaller pieces.

Meanwhile, remove half of the liquid and blend with fresh herbs and frozen spinach until smooth. Use the remaining liquid cook the cubed sweet potato over medium heat. Once the sweet potato is cooked till tender, incorporate everything back into the pot with preserved lemon, lemon juice, maple syrup, and tamari. Add additional seasoning if desired.S.
NOTES
We recommend using Thai Kitchen brand tamari, or any gluten free tamari.