GutRx Grilled Pesto Chicken Arugula Salad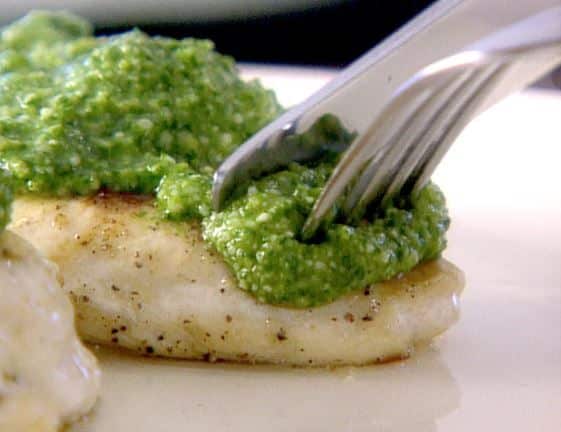 INGREDIENTS
1

tablespoon

Coconut Oil

4

cup

Arugula

-

fresh

2

Chicken Breast

0.33

cup

Fresh Chives

-

green parts only

0.13

teaspoon

Sea Salt

1

Lemon

-

juiced

0.13

teaspoon

Pepper

3

tablespoon

Pine Nuts

2

cup

Arugula

-

fresh

0.5

cup

Olive Oil

-

+ 1 tablespoon

2

cup

Spring Mix Salad

-

greens

0.13

teaspoon

Sea Salt

0.5

Lemon

-

juiced

0.13

teaspoon

Pepper

1

tablespoon

Olive Oil

0.5

cup

Pesto

-

(arugula and pine nut pesto)

0.5

cup

Cherry Tomato

-

quartered
INSTRUCTIONS
To make the chicken, heat a medium sized skillet over medium high heat with coconut oil. Season chicken with salt and pepper, and place each breast skin side down.

Turn the heat down to medium or medium low, and sear for 10 minutes. Flip over to the other side and continue cooking for an additional 10-15 minutes. Remove chicken breasts from heat, and let rest.

To make the salad, combine the fresh arugula and salad greens in a large mixing bowl with lemon, olive oil, salt, and pepper and toss.

To serve, plate the greens on a serving dish, and slice the chicken breasts into ¼ inch size pieces, and place on top of the greens. Spoon arugula pesto on top of the cut chicken breasts, and sprinkle the quartered cherry tomatoes around. Garnish with freshly cracked black pepper.

To make the arugula pesto, blend together all the ingredients in a food processor or blender.
NOTES
This dish could be served with grated parmesan cheese as an additional garnish.