GutRx 15 Minute Steak With Carrots And Quinoa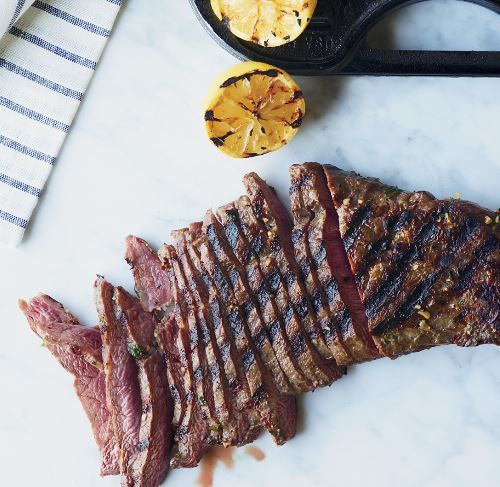 INGREDIENTS
1

cup

Quinoa

-

light tan version

1.25

pound

Flat Iron Steak

4

tablespoon

Worcestershire Sauce

1.5

tablespoon

Coconut Oil

12

medium

Carrots

-

washed sliced

0.25

teaspoon

Sea Salt

0.25

teaspoon

Freshly Ground Pepper
INSTRUCTIONS
To make the quinoa… cook quinoa according to package instructions.

To cook the steak… place oven rack on the second slot from the top and turn broiler on high for electric ranges and low for gas ranges. Line a small baking sheet with foil, lay steak on the baking sheet and coat with Worcestershire sauce and sprinkle a pinch of sea salt and fresh ground pepper on each side. Broil for 6-7 minutes on each side (this should result in pink middle; cook to your liking).

To make the carrots… in a small skillet, heat

1.5 tablespoons over medium high heat and sauté the carrots until tender. Season with salt and pepper to your liking.
NOTES
We recommend using only the light tan version of quinoa (the red, black and multicolor quinoa are harder to digest). To improve the digestibility of the quinoa, consider adding 50-100% more water and cooking an additional 20 minutes (until all the water is absorbed).