Grilled Shrimp And Polenta With Chili Butter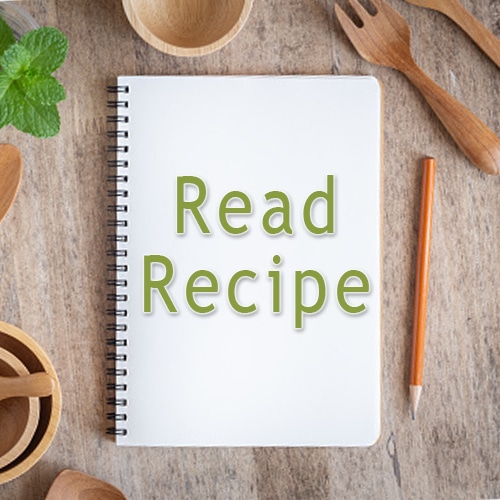 INGREDIENTS
4

tablespoon

Unsalted Butter

-

at room temperature

1

teaspoon

Chili

-

flakes

Sea Salt

-

to taste

Freshly Ground Black Pepper

-

to taste

1

Lemon

0.25

cup

Fresh Parsley Leaves

-

roughly chopped

4

tablespoon

Avocado Oil

-

divided

1

pint

Grape Tomato

-

(about 20)

1

Polenta

-

tube prepared ,cut into twelve 1/2-inch rounds

1

pound

Large Shrimp

-

peeled, deveined and tails removed

10

Bamboo Skewers

-

soaked
INSTRUCTIONS
Place the 10 bamboo skewers into a water bath to soak.

To prepare the chili butter, n a medium mixing bowl add the butter, chili flakes, salt and pepper. Zest the lemon and add to above ingredients. Stir to mix well. Toss in half of the chopped parsley. Save the other half for garnish later. Cut the zested lemon into wedges and set aside.

Heat up the grill and brush with avocado oil (or any other high heat oil). Carefully, thread tomatoes on three of the wooden skewers, about 7 tomatoes per skewer. Brush with avocado oil and sprinkle them liberally with salt and pepper. Once the grill is hot, place the skewered tomatoes on the grill and cook until they are lightly charred in spots, about 15 minutes. You will need to rotate them every 5 minutes or so. Set aside when done.

Brush both sides of the polenta rounds with avocado oil and season with a little salt and pepper. Place the polenta on the grill and cook until lightly charred, about 5 minutes per side. Remove from the heat and set aside.

Toss the shrimp with the remaining 2 tablespoons oil. Thread onto remaining soaked wooden skewers. Grill until lightly charred on both sides and just cooked through, about 2 to 3 minutes. Remove from the heat and set aside.

Carefully remove the tomatoes and shrimp from the skewers and transfer into a small bowl. Toss together.

Place 3 pieces of polenta on each plate. Top with a one quarter of the tomato/shrimp mixture, and a spoonful of the reserved butter mixture.

Garnish each plate with the reserved parsley and wedges of lemon for squeezing on top of each serving.
NOTES
We recommend organic butter for this dish. However, you may replace the butter with coconut oil for a dairy free alternative.