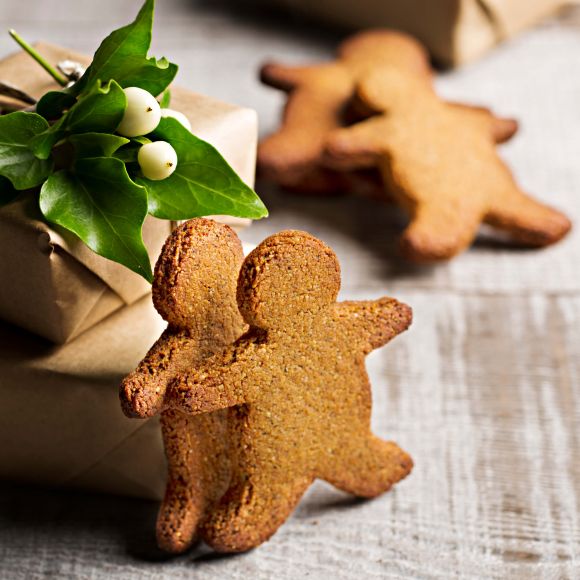 INGREDIENTS
2

cup

Almond Meal

0.25

cup

Coconut Flour

0.5

teaspoon

Baking Soda

3

teaspoon

Ground Ginger

1.25

teaspoon

Ground Cinnamon

1.25

teaspoon

Ground Nutmeg

0.5

teaspoon

Ground Cloves

3

tablespoon

Honey

4

tablespoon

Butter
INSTRUCTIONS
Pre-heat the oven to 180C/350F. Line two baking sheets with baking/parchment paper.

In a large bowl, mix the dry ingredients together. Sift the bicarbonate/baking soda into the mixture so it doesn't leave lumps.

In a small saucepan, melt the butter and honey, then pour into the dry ingredients. Mix thoroughly, then roll into a ball.

Place baking/parchment paper on your work surface. Place the dough on top, then cover with a second piece of paper. With a rolling pin, roll out the dough to an even thickness. Use a cookie cutter to cut out as many shapes as you can. Place the cookies on the sheet. Leave a 2-3cm/1-inch gap between each cookie to allow it to expand during cooking.

Repeat the process until all dough has been cut into cookies. Bake for 10 minutes until golden. Remove and cool completely on a wire rack.