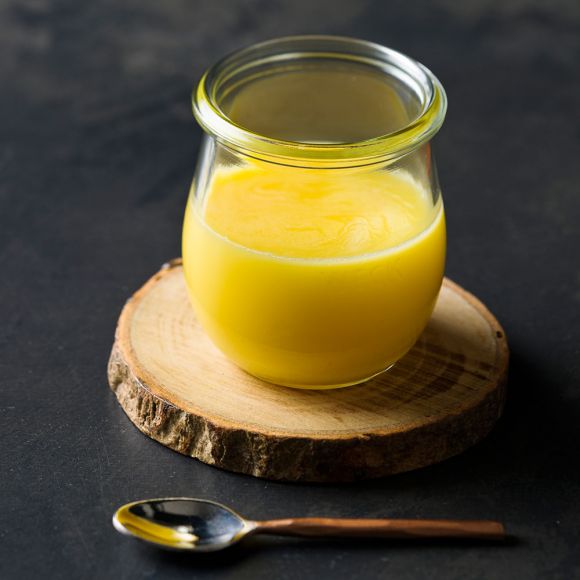 INGREDIENTS
24

ounce

Butter

1

large

Jar

-

glass jar, sterilized
INSTRUCTIONS
Place the butter in a saucepan. Heat gently over low heat. As the butter continues to melt, a white foamy substance will rise to the surface. This is the dairy protein. Scrape this off with a large spoon. If you have someone in your house who can tolerate dairy, you can use this to make delicious pancakes for them.

As you continue cooking, the white foam should decrease until there is nothing left. The oil will also go from an opaque yellow to a clear golden color. Keep an eye on the bottom of the pan as small bits of dairy protein may fall to the bottom and burn.

Place some paper towel in a fine mesh sieve, over the sterilized glass jar. Slowly pour the hot oil over the sieve. Be careful when touching the jar as it will get very hot from the hot oil. Allow to cool. You can store your ghee in the fridge or at room temperature.