Chickpea Cobb Radicchio Cups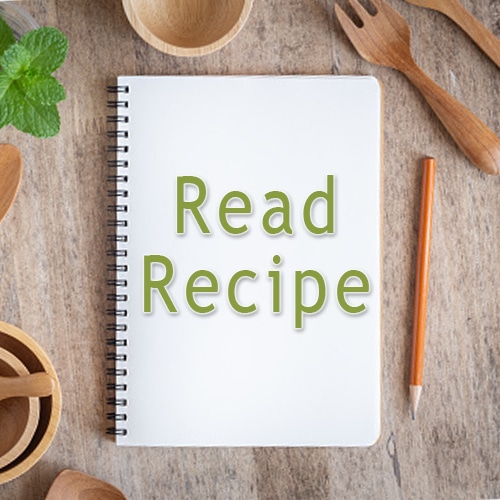 INGREDIENTS
1

cup

Canned Chickpeas

-

drained and rinsed

1

tablespoon

Cornstarch

tablespoon

Olive Oil

-

to taste

1

tablespoon

Whole Grain Mustard

2

tablespoon

Olive Oil

2

teaspoon

Clover Honey

2

teaspoon

Worcestershire Sauce

2

teaspoon

Apple Cider Vinegar

Salt and Pepper

-

to taste

1

Radicchio

-

rinsed

4

Eggs

-

hard boiled, peeled and chopped

12

Cherry Tomato

-

diced

0.5

Avocado

-

diced

Arugula

-

to taste

0.25

cup

Crumbled Feta Cheese

Bacon

-

to taste
INSTRUCTIONS
To prepare the chickpeas, In a small kitchen towel, rub dry the chickpeas. Transfer to a small bowl and toss the chickpeas with the corn starch. Meanwhile, heat the olive oil in a small skillet over medium heat. Add

the chickpeas and cook until golden brown. Set aside.

To make the dressing, whisk together mustard, 2 tablespoons olive oil, honey, worcestershire sauce, and vinegar in a small bowl until combined. Season with salt and pepper and set aside.

For the lettuce cups, chop the bottom of the radicchio and peel back each layer to create little cup like pieces. Fill the cups with arugula, hardboiled eggs, chickpeas, avocado, tomatoes, feta cheese, and bacon

crumbles.

Drizzle with dressing and serve immediately.
NOTES
Honey contains fructose. Northern latitude honey (clover, raspberry, alfalfa) contain a closer ratio of fructose to glucose than tropical honey (like the honey that Monash University tested and noted as a high fodmap food). Since northern latitude honey contains a closer ratio of fructose to glucose, this improves fructose absorption and we find that many people with fructose intolerance can enjoy a small amount of northern latitude honey. Please try this and see how you do (easy enough to test out in tea, like Rooibos tea).
Guest Guru Patsy Catsos recommends to her patients and readers, to not include honey. If you were referred to GutRxGurus by Patsy, please omit honey from this recipe. We're happy to make a suitable substitution suggestion. Feel free to post a question in the forum!