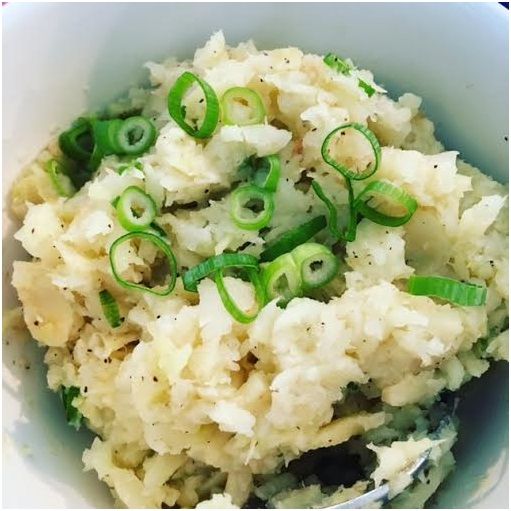 INGREDIENTS
2

large

Celeriac

1

tablespoon

Olive Oil

-

lemon infused

3

tablespoon

Green Onion

-

green part only

0.13

teaspoon

Salt

0.13

teaspoon

Pepper
INSTRUCTIONS
To make the rice, fill a large pot with water and bring to a boil.

Meanwhile, peel the celeriac roots, and chop into smaller pieces. Boil the pieces of root in the pot for about 5 minutes, or until tender. Remove from the pot, and let cool. Pulse in a foot processor briefly so that the celeriac is small rice sized pieces, but not over blended into a puree. Toss with olive oil, chopped green onion, salt, and pepper.
NOTES
Any herbs can be mixed with celeriac rice.