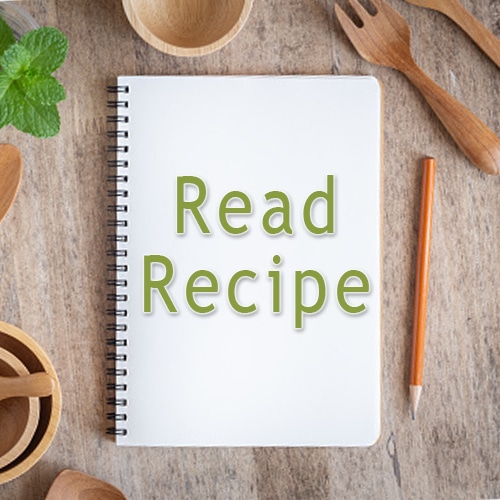 INGREDIENTS
2

Eggs

2

Banana

-

medium and ripe

2

tablespoon

Clover Honey

-

or maple syrup

1

teaspoon

Pure Vanilla Extract

3

tablespoon

Coconut Milk

1

cup

Pecans

0.5

cup

Oat Flour

1

teaspoon

Cinnamon

-

(optional)

1

teaspoon

Sea Salt

1

teaspoon

Baking Powder
INSTRUCTIONS
Preheat oven to 350 degrees Fahrenheit and line a muffin tin with 8 paper liners.

In a large bowl whisk the eggs till light and frothy. Add the bananas and mash with a fork until a slurry is formed. Add the honey, vanilla, and coconut milk. Stir well to combine.

In a separate bowl mix together all the dry ingredients: the pecan meal, oat flour, cinnamon, baking powder, and sea salt. Gradually stir the wet ingredients in with the dry.

Pour the mixture into the prepared muffin tin, and sprinkle with pumpkin seeds or chopped pecans if desired. Bake for 25-35 minutes, depending on how hot your oven bakes. Check for doneness at 25 minutes by inserting a toothpick into the center of a muffin. If the tooth pick comes out clean, then they are done! If not,

continue to bake an addition 5-10 minutes

Remove the muffins from the oven and allow to cool in the tin for ~5 minutes. Then, remove from tin, and allow to cool completely on a cooling rack.

Store these delicious muffins in an airtight container. Reheat in a microwave or cut in half and toast in a toaster for added texture. And of course with a little grass-fed butter they taste even more delicious!
NOTES
To make your own pecan meal, just add whole raw pecans to a food processor and process until you have a mealy texture. Also, we recommend using Native Forest coconut milk for best results.
Honey contains fructose. Northern latitude honey (clover, raspberry, alfalfa) contain a closer ratio of fructose to glucose than tropical honey (like the honey that Monash University tested and noted as a high fodmap food). Since northern latitude honey contains a closer ratio of fructose to glucose, this improves fructose absorption and we find that many people with fructose intolerance can enjoy a small amount of northern latitude honey. Please try this and see how you do (easy enough to test out in tea, like Rooibos tea).
Guest Guru Patsy Catsos recommends to her patients and readers, to not include honey. If you were referred to GutRxGurus by Patsy, please omit honey from this recipe. We're happy to make a suitable substitution suggestion. Feel free to post a question in the forum!